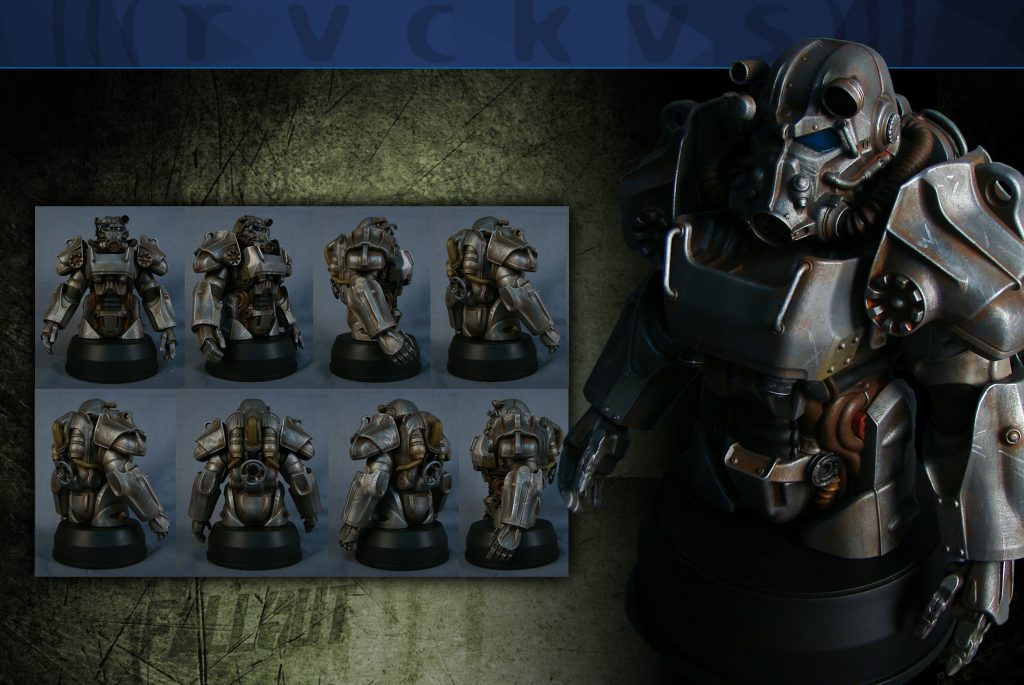 The T-45 series was the first version Power Armor deployed on the battlefield by the US Military. Throughout the wasteland of the Fallout world today they remain active and a formidable as ever. Developed from the in-game models this game accurate poly resin bust captures the detail and massive presence of the T-45.

---
Bust: 5" Wide x 6.5"High
Material: poly-resin and PVC details
Client: ThinkGeek Solutions
© Bathesda Softworks LLC. Trademarks property of Zenimax Media Inc.